https://www.youtube.com/watch?v=99mKoi6GfHA
Our skills academy training sessions are designed to improve each athlete's fundamental and technical skill level. Skills Academy sessions focus on all of the key elements of the game including; ball-handling, shooting technique, footwork, spacing concepts, athletic mindset and approach to sport, and more! Each skills session is 60 minutes in length, and will also include competitive play, games, and scrimmages. Training sessions are all coed so we invite everyone to come out and improve their game!
Our VSC Skills Academy is lauded for creating an environment that cultivates positive relationships, enhances player development and ignites a love for basketball. In great part this stems from our lead instructor and clinician, Nathan Wishloff.  Nathan is an alumni of Vancouver Sports Club, for he first joined our program at the age of 10 years old.  Shortly thereafter, Nathan became the youngest player to coach and mentor in our club at the age of 12 years old, working with our Kindergarten to grade 3 group.  Nathan was a contributing member of his high school team, Elgin Park and has continued his coaching and player development over the past 10 years.
Vancouver Sports Club will be offering competitive basketball through our 2023-24 Fall/Winter Elite and teams. Players will be exposed to high level coaching, mentorship, competitive play, and the opportunity to experience the many benefits that accrue from being a part of a cohesive team. The overriding objectives of our Club Program is to build a strong foundational skills base of our players, develop their competitive will, and instill a love of the game that translates into lifelong participants in basketball.
TRYOUTS
The 2023 Fall Tryouts will be run by our VSC coaching staff along with other guest coaches. Tryouts will include skills evaluation, drills and competitive play. Skill competencies, work ethic, and team attitude (coachability) are important factors that coaches will consider in making their team selections. Athletes will be assessed through a series of drills and competitive scenarios, allowing them to showcase their level of play.
All athletes are expected to try out at their correct grade level. If it is determined by our coaches that a player should be moved up a grade, we will discuss this with the player and his/her family prior to making the decision to do so.
We would like to ask that all tryout participants, including recent team members register online as soon as possible. This will help us confirm whether or not we will need to divide the tryout roster into 2 separate playing cohorts.
The tryout cost is $30.00 for each player.
2023-24 Boys Fall/Winter Tryouts
DIVISION
DATE
TIME
LOCATION
U11 & U12
August 28 / September 4
6:00-7:30pm / 6:00-7:45pm
Pacific Academy - Senior Gym
10238 168 St
Surrey, BC V4N 1Z4
U13
August 29 / August 31
6:00-7:30pm / 6:00-7:30pm
Pacific Academy - Senior Gym
10238 168 St
Surrey, BC V4N 1Z4
U14
August 29 / September 5
7:30-9:00pm / 8:00-9:30pm
Pacific Academy - Senior Gym /
North Delta H.S
U15
September 4 / September 8
7:45-9:30pm / 8:00-9:30pm
Pacific Academy - Senior Gym / Hillside Christian Academy
U16
September 8 / September 9
7:30-9:00pm / 12:00-1:30pm
North Delta H.S
11447 82 Ave
Delta, BC V4C 5J6
U17
September 9
10:00-11:30am / 1:30-3:00pm
North Delta H.S
11447 82 Ave
Delta, BC V4C 5J6
PLAYER ELIGIBILITY
Please carefully read the following age based playing divisions, as outlined by the AAU (Amature Athletic Union). These designated divisions support the spirit of competition by ensuring that players compete against other players who are at the same age level. A player may qualify under the age exception rule if they have been advanced in grade due to academic excellence or parental preference.
Please visit the following link for the eligibility breakdown for each playing division: Youth Basketball Guidelines
COACHES
VSC takes pride in having quality and well experienced coaches leading our teams. Unequivocally, what you will see with each of our teams, are coaches who truly care about their charges and who are highly passionate about mentoring and working with kids. Our coaches are all technically well affirmed in the game and come with a tremendous amount of playing and basketball coaching experience.
https://www.youtube.com/watch?v=Q5GsG7kOZHQ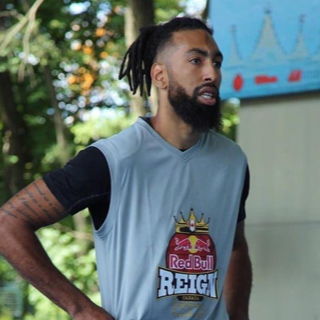 Coach Clay is currently the founder of High Definition Basketball Training, VSC Camp Clinician, Head Coach for the U16 Select Team, and the Head Assistant Coach for the Canada Elite Vancouver 15U16 AAU team. Coach Clay brings a high level playing experience (Provincial High School All Star, College and Professional Basketball) to our program and has an innate love for the game, particularly in motivating, teaching and developing skills in players at all levels. When the player is ready, Coach Clay will appear…
All training sessions will take place at our VSC Clubhouse located at 3020 Spring Street.
Individual Training Cost
1 hour Individual sessions = $50
1 hour Individual sessions x 5 = $250.00
1 hour Individual Sessions x 10 = $400.00
1 hour Individual Sessions x 20 = $800.00
1.5 hour Individual Sessions x 4 = $300.00
Scheduling: Sessions may be scheduled for 60 minute or 90 minute blocks.  The training sessions can be customized according to the developmental stage and needs of the trainee.
Registration Information:
Players interested in Group Training are expected to declare a Group Captain who will contact our VSC Tech Team 
techteam@vancouversportsclub.ca
 to obtain a Group ID for registration purposes. Each member of the group will then enter the registration portal using the group ID to register. Following registration, the Group Captain will be contacted (within 48 hours) to schedule the group sessions.
Training Location: All training sessions will take place at the VSC Clubhouse located at 3020 Spring Street, Port Moody.
Scheduling:
Each session is scheduled for one hour and fifteen minutes and will be customized according to the developmental stages of the individuals in the group and their desired areas of development.
**After you complete your registration, your Group Captain will be contacted within 48 hours to schedule your group sessions.
Cancellation Policy: It is expected that communication of all cancellations take place at a minimum of 48 hours prior to the start of a session to avoid a forfeit of payment and make-up sessions.
COVID Policies/Procedures
Masks must be worn entering and leaving the facility. The only time masks are not required is during the training session.
Physical distancing will be maintained in accordance with VIA Sport guidelines.
You must bring your own ball
https://www.youtube.com/watch?v=CXFLFBNR8XI
Personal and Group Training
VSC Refund Policy for All Programs
A full program refund, less a $50 administration charge per registered athlete, will be issued up to 10 days PRIOR to the start date of the program. After the program start date, a 50% refund, less a $50 administrative charge per registered athlete, will be issued up to 14 days after the program start. Following the 14 days, no refunds will be issued.